Two Double Room – Mobility Accessible
Two Double Room - Mobility Accessible

Mobility Accessible Two Double Bedded Room
This accessible room features two double beds and comes with a bathtub and grab bars. This first floor room is also near accessible parking spaces, has a closed-caption television, lowered peephole, raised toilet with grab bars and a visual smoke/fire alarm.
This room is also furnished with an activity table and two chairs.
DirectTV HD satellite with over 200 channels including multiple sports channels, multiple HBOs, multiple news channels and The Weather Channel.
Keurig  coffee makers with complimentary K-Cup pods in every room. Complimentary tea also available on request.
Handcrafted Southwestern style furniture and décor.
Beds: 2 Doubles

Sleeps: 4
Room Features:

Mobile Accessible Room
Bathtub w/ Grab Bars
Raised Toilet w/ Grab Bars
Visual Smoke/Fire Detector
Activity Table w/ Two Chairs
Free Wi-Fi
42" Flat Screen TV
HD Satellite with 200+ Channels
Keurig Coffee Maker
Mini-Refrigerator
Iron and Ironing Board
Hair Dryer

Hotel Amenities:

Free Parking
Free Airport Shuttle From 7am to 10pm Daily
On-Site Restaurant, The Albuquerque Bar & Grill, Open From 6am to 10pm Daily
Free Public Space Wi-Fi
Exercise Facility w/ Hoist H310 Weight Machine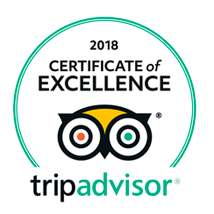 Awesome
"Awesome hotel by Old Town. Shuttle service is great. The front desk employees were awesome during our stay."
doloress168 via TripAdvisor
One of the best
"One of the best I will definitely make this a mandatory stop every time I travel thru there again."
Steve S via TripAdvisor
Excellent
"Excellent and close to Old Town…The rooms were very comfortable and well appointed. We had breakfast on site, (Huevos) and it was so delicious.We especially like that old Town was within walking distance."
debborgman57 via TripAdvisor