Best Western Plus Rio Grande Inn
Phone: (505) 843-9500
1015 Rio Grande Blvd NW
Albuquerque, NM 87104
Stay in the heart of Old Town Albuquerque at the charming Best Western Plus Rio Grande Hotel. A favorite in Old Town for nearly 50 years, this is no cookie cutter hotel. The rustic property has a rich, historic feel with gorgeous Southwestern décor. Custom furniture and artwork fill the lobby and are featured in each guest room. Conveniently located off I-40, this full-service hotel with an on-site restaurant, meeting space, and event space offers everything guests need for an authentic New Mexico experience.
Just 2.2 miles from the Convention Center and close to the Bureau of Indian Affairs office, this Old Town hotel is close to all the top attractions. Walkable to galleries, museums, and shopping in downtown, guests have access to the best of Albuquerque. Complimentary shuttle services provide fast trips to and from the Sunport Airport in just 14 minutes. When you're 11 miles from the airport and just ten minutes from the University of New Mexico, Duke City has never been more exciting.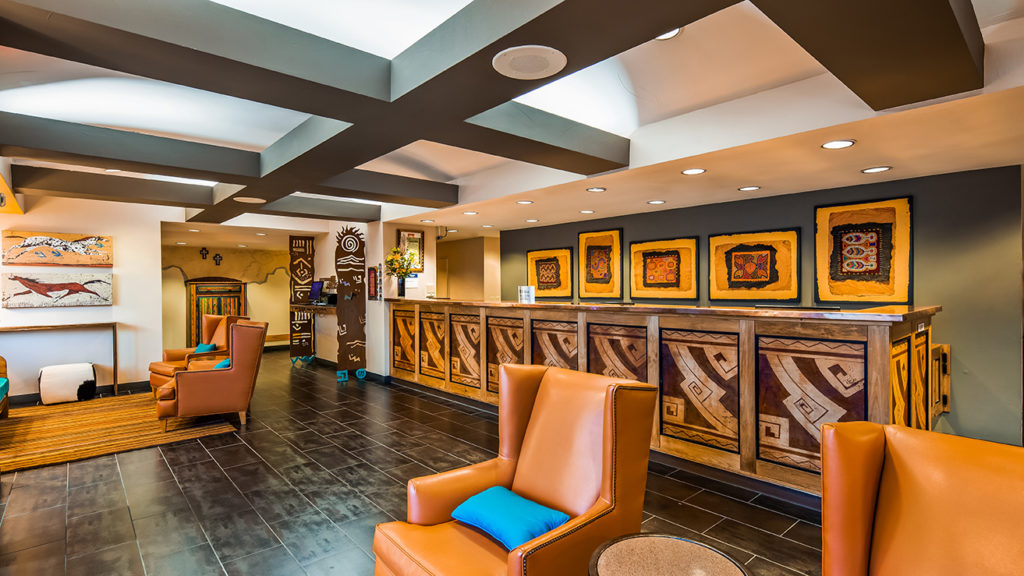 Guests love this Old Town Albuquerque hotel for:
Stunning Southwestern architecture, custom-made furniture, and artwork featuring local artists
The prime location in the middle of historic Old Town Albuquerque
Convenient access to I-40 and being just 14 minutes from Sunport Airport
The solid reputation that only five decades in Old Town can provide
Mixing all the highest quality amenities with the grandeur of historic Old Town, this landmark hotel has it all. A popular venue for weddings, it's the perfect space for any special event. Enjoy the works of local artists, the unique craftsmanship only featured in New Mexico, and the one of a kind blend of Native American and Mexican culture that's highlighted throughout the property.
Discover the beauty of Old Town Albuquerque with the top destinations just minutes away. Enjoy adobe buildings, the most famous shops, and a Southwestern feel that only Albuquerque can offer.