Museum Exhibits Admission
Adult (13-59) $6
Senior (60 & older) $7
Child (3-12) $4
Dynatheater Admission
Adult (13-59) $10
Senior (60 & older) $8
Child (3-12) $6
Planetarium Admission
Adult (13-59) $7
Senior (60 & older) $6
Child (3-12) $4
Hours
9 a.m. to 5 p.m. every day except Thanksgiving, Christmas, and New Year's Day.
Digital 3D is Here!
Dynatheater – With partners D3D Cinema, Barco, and Dolby, the enhanced large-format Lockheed Martin DynaTheater now features the world's first 2D/3D digital 4K dual projection system. The system features two new projectors, new digital surround sound, and a new five story white screen. With optimum viewing throughout the renovated theater, there isn't a bad seat in the house!
The Planetarium at the New Mexico Museum of Natural History & Science is an amazing theater that blends art, science, and fun! The largest and most technologically advanced planetarium in New Mexico, our 55′ Sky-Skan Definiti, full-dome theater features educational and entertaining multimedia presentations on astronomy and space science. Whether it's learning about the constellations in our night sky tonight or watching mind-bending fractal zooms, the Planetarium will be an experience that you and your family will not soon forget!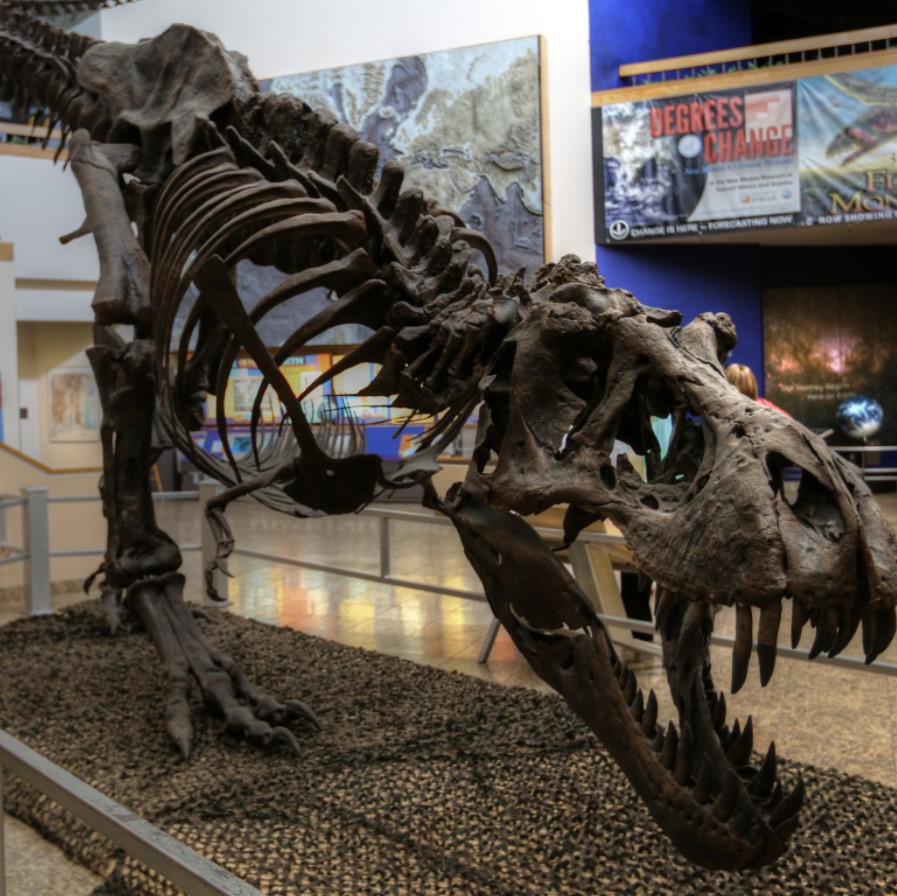 The Museum's permanent exhibit halls illustrate a journey through time, covering the birth of the Universe (≈13.6 billion years ago) to the Ice Age (≈10,000 years ago). The eight journey through time halls are as follows:
Origins
Dawn of the Dinosaurs
Jurassic Super Giants
New Mexico's Seacoast
Age of Volcanoes
Evolving Grasslands
Cave Experience
New Mexico's Ice Age